Contact Us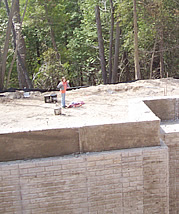 Do you want to place an order? Do you have any questions about our company or need more information?
E & L Poured Foundations
would love to hear from you. We know how important our customers are. Thanks for your time, and we hope to hear from you soon.
E & L Poured Foundations
7050 Big Sky - Ste. A
Holly, MI 48422
Email:
eandl@eandlfoundations.com

WATERFORD
(248) 666-3715

HOLLY
(248) 634-7225
Remember, we provide
free estimates
and proudly offer you our more than
35 years of experience
in the business. Why wait?
Contact Us today
!